New Announcements
You can find more recommended testing solutions with our Product Finder.
Insights | Wi-Fi 6E Testing Solution
LitePoint is at the forefront of leading the Wi-Fi 6E revolution. With fully integrated solutions for Wi-Fi 6 and Wi-Fi 6E testing in the 2.4 GHz, 5 GHz and 6 GHz bands…we are Wi-Fi 6E ready and so are our solutions.
Insights | UWB Testing Solution
LitePoint is committed to ensuring seamless UWB Fine Ranging end-user experiences. With fully integrated solutions for testing UWB, our platform enables a cost-effective and seamless transition from the lab to production. Get insights on ultra-wideband through our whitepaper, a demo video, and information on testing UWB devices.
Product Announcements
Introducing the IQxstream-5G
IQxstream-5G is a cellular test system with 200 MHz of contiguous bandwidth for physical layer testing across 5G NR Sub-6 GHz frequency range.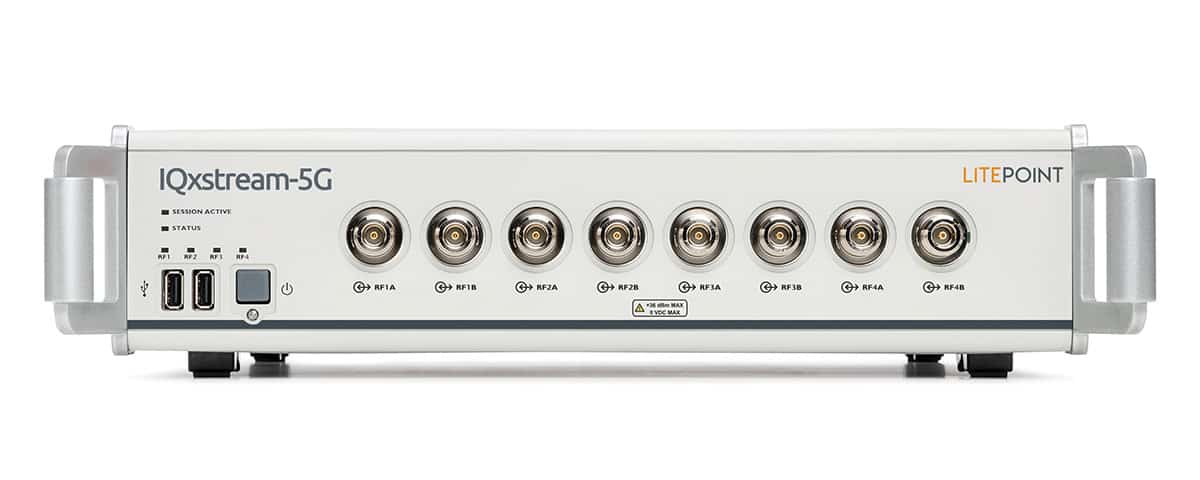 Introducing the UWB testing with IQgig-UWB
Watch our UWB demo video to learn how LitePoint's IQgig-UWB and IQfact+ solution can simplify testing and calibration for leading UWB chipsets.
Press Release
Introducing LitePoint's New IQfactATM
IQfactATM™, the new wireless test automation suite delivers turnkey support for simultaneous testing of multiple products that utilize pre-certified cellular modules.
---
Events
Mark your calendar! We invite you to these virtual events where LitePoint will be participating or hosting this year. For more information on where and when you can connect with LitePoint, and attend one of our online events, please visit our Events page.
---