Wireless Technologies are Revolutionizing the Road
The landscape of wireless technologies in vehicles has evolved significantly over the last decade, transforming from a unique selling point to an industry standard. In this fast-paced era of the connected-everything world, what sets one vehicle apart from the rest is its ability to deliver an unparalleled, secure, and consistently reliable wireless experience where it matters most – on the road. 
From secure keyless entry to infotainment, drivers expect the same high quality user experience in their vehicles as they do from their homes and offices. Discover how to ensure these mission-critical wireless connections work reliably on the real road.
Stay Connected, Stay Smart
Future of secure car access and UWB radar
Ultra-wideband (UWB), which provides centimeter-level accuracy distance measurements, can ensure that the signal is coming from a legitimate, physically-present source, making it a perfect wireless technology for secure keyless automobile entry. In addition, UWB radar is used for detecting human presence within vehicles, providing you peace of mind that your children are never inadvertently left unattended.
Short-range car key access
Given that almost all leading smartphones are equipped with Near Field Communication (NFC), secure payment and keyless entry using NFC have become ubiquitous worldwide. NFC works even when your phone's battery is depleted, ensuring that you can securely access your vehicles in every situation.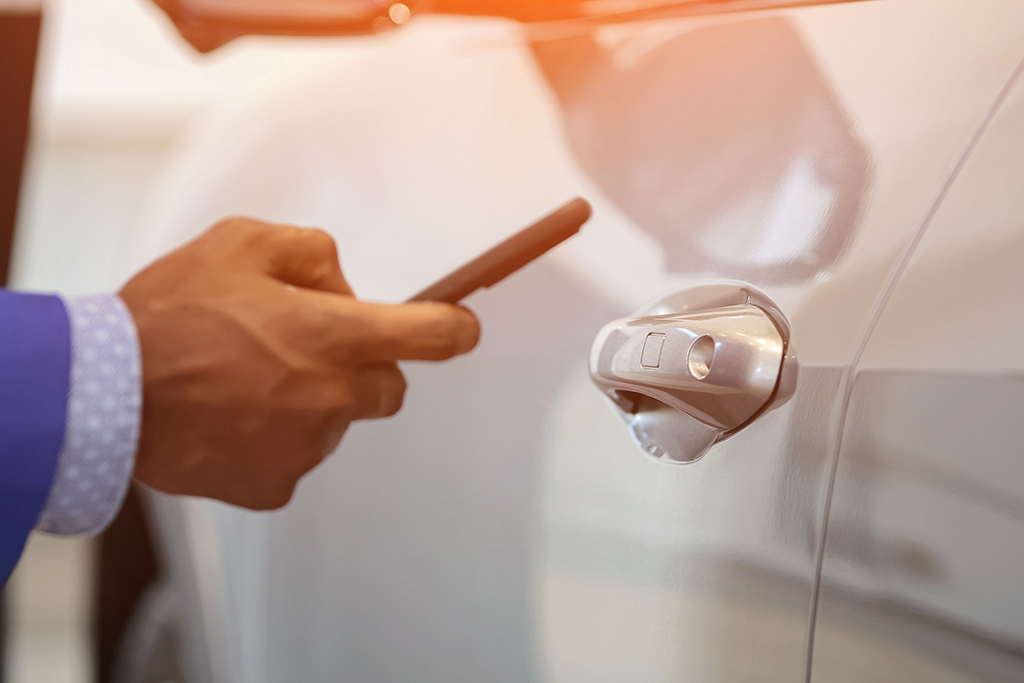 Audio and car key access 
Bluetooth®  is equipped in nearly every smartphone and automobile, enabling hands-free infotainment dash controls and music streaming from your favorite music service. For ever-security conscious drivers, Bluetooth®  Low Energy and UWB can work together to provide a reliable and secure digital key access.
In-vehicle connectivity for passengers
Wi-Fi in vehicles allows passengers to truly stay connected to the internet throughout their journey, whether it's a daily commute to the office or on a long family road trip. Passengers expect the same reliable, high-quality connectivity that they experience in their homes and offices, enabling video conference calls, streaming videos and music for entertainment, and more.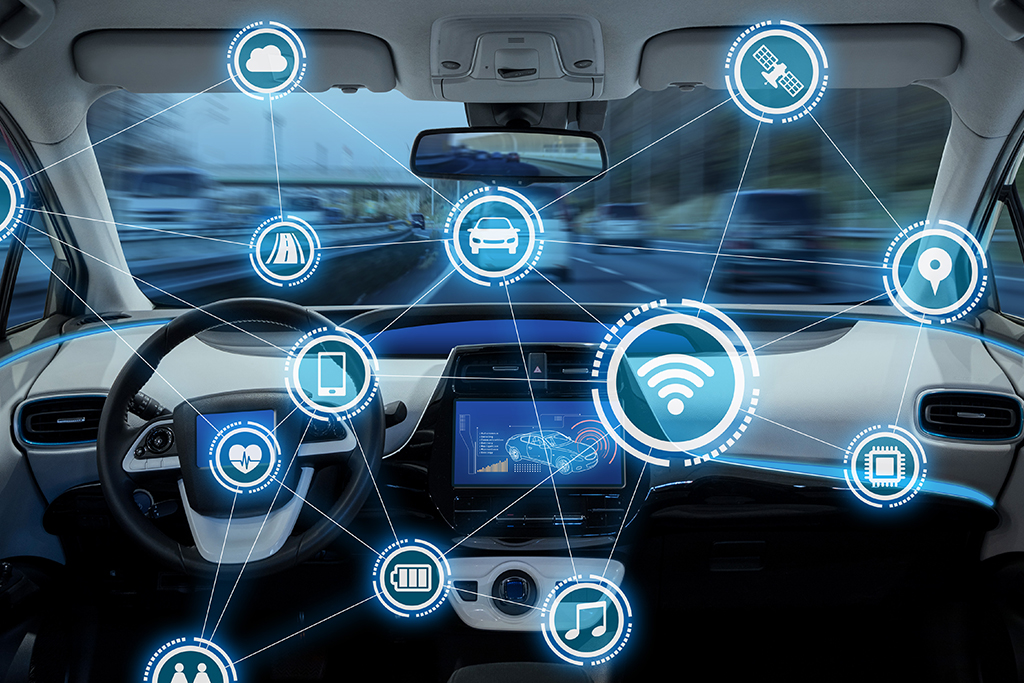 Road safety made simple
Vehicle to everything (V2X)… including other cars, roadside units, and pedestrians is aimed to enhance road safety, alleviate traffic congestion, and allow the development and deployment of connected and autonomous vehicles (CAVs). Whether through the dedicated short-range communication (DSRC) or C-V2X, part of 3GPP standards that govern 5G networking, these wireless technologies ensure that the roads are safer for all.
Why is Automotive Testing Critical?
Wireless technologies have become integrated into every modern vehicle, from its infotainment system and smart keyless entry to advanced V2X communication devices. Drivers depend on these wireless capabilities for seamless connectivity, security and safety, underscoring the critical need for comprehensive testing during development and production. By ensuring the quality of Wi-Fi in vehicles, you not only delight drivers and protect your brand's reputation but also mitigate costs associated with potential replacements of wireless devices in vehicles.
Why LitePoint?
Over the last two decades, LitePoint has led the industry revolution in simplifying wireless test solutions for labs and for factories. It has now become the most trusted, industry-standard wireless test company in the world, spearheading to test the latest wireless products with the most innovative, cutting-edge test methodologies by collaborating with major wireless chipset companies. We leverage our know-hows to provide high-quality, efficient, and reliable test solutions to customers mass-producing household-name consumer products and designing state-of-the-art industrial devices. Moreover, LitePoint is the only test company to cover all Car Connected Consortium (CCC) 2.0 specification tests – UWB, Bluetooth, and NFC.
Car Connectivity Consortium and FiRa™ Consortium Member

As a member of the Car Connectivity Consortium (CCC), LitePoint is committed to the goal of ensuring a seamless end-user experience for keyless entry in cars and trucks. LitePoint also provides a validated test tool for the FiRa certification program, contributing to FiRa UWB standards and fostering interoperability.
Bluetooth Advanced
The Bluetooth Advanced measurement solution makes it possible to deploy a simple yet effective Over-the-Air (OTA) Bluetooth Low Energy test. LitePoint's unique method is optimized for comprehensive transmitter and receiver measurements, regardless of chipset. 
IQfact+
IQfact+ is a unique, pre-validated calibration and verification software solution that optimizes LitePoint testers and DUT control for the highest throughput. LitePoint works with the leading wireless chip manufacturers such as NXP, Qualcomm, Broadcom, and Qorvo to provide turnkey solutions to help you dramatically reduce the time-to-market (TTM).